24.02.2021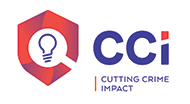 Webinar: Innovating security solutions with human-centred design
More news about the topic
The delivery of security appears increasingly dominated by technology-focused solutions derived from technology-centred thinking. While there is debate on the relevant merits of 'soft' and 'hard' security approaches, the truth is that, depending on the context, delivering everyday security — for example, through effective policing — requires both. Tension exists between a need for humanised, community-oriented and collaborative approaches to constructing security and the top-down, increasingly technology-driven desire to 'militarise' policing.
In a webinar, Caroline L. Davey and Andrew Wootton will share insights gained over the last two decades in using a human-centred design approach to tackling issues of security.
They lead the EU-funded project Cutting Crime Impact (CCI), which has developed new tools to support police process and system improvements — from the training, briefing and management of police officers to the delivery of crime prevention advice.
Davey and Wootton will discuss how a more human-centred approach has enabled a rethinking and reframing of problems previously described from a top-down perspective, so as to better meet the needs of end-users, be they police, policymakers or citizens.
The webinar is hosted by the German Prevention Congress Institute and will take place on March 02, 2021, at 4 pm (CET).
Get more information and register for the webinar
This webinar is the kick-off event of a series of webinars. Every month toolkits for the prevention of high-impact petty crime and the innovative methodological research practice of the project will be presented. This series is part of the Cutting Crime Impact Project.
Ein Service des deutschen Präventionstages.
www.praeventionstag.de