Congress 2022 / 15th Annual International Forum
After having two successful online congresses in 2020 and 2021 the 27th German Prevention Congress is planned to be a large face-to-face and online-event in early summer/fall 2022.
Place and time will be published in due course here on this website as well as via the DPT-Internal newsletter and the Daily Prevention News.
Application period is open
Application forms for participation with lecture contributions and in the congress exhibition are released here. The application deadline for participation with lectures and presentation on demand is February 28, 2022. The application deadline for posters and exhibitons stands is March 31, 2022.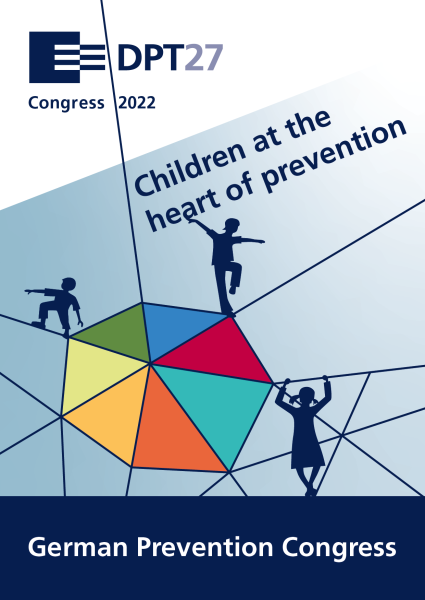 The main topic of the 27th German Prevention Congress is: Children at the heart of prevention
The 27th German Prevention Congress wants to examine what and how more can be done for children in the field of prevention. The Corona pandemic highlights current challenges especially in the field of education and digitalisation, which particularly affect the young generation. Moreover, it is already evident that children are suffering severely from the crisis. But even before, the needs of children were not given enough attention by society. The main topic of the 27th German Prevention Congress therefore takes children into the spotlight of prevention, dealing with the aspects of support, rights and protection for this age group. The focus is on Germany, but the topics are also considered in a European and global context.
In addition to the main topic "Children at the heart of Prevention", all other current topics of violence prevention and crime prevention up to the extended spectrum of addiction prevention, public health and traffic safety will also be discussed at the congress.