11.04.2022
DPT-TV: A "SIGN" against sexualized violence
More news about the topic

April 13, 2022 – 11.10 am CEST
Lecture: A "SIGN" against sexualized violence
The prevention project "bewusstSIGN" aims to raise awareness of sexualized violence and help measures among students and to consciously set an example against sexualized violence. The aim of the work is to offer a prevention film that is emotional and gripping and at the same time refers to help options and the homepage.
April 13, 2022 – 11.40 am CEST
Project Presentation: Prevention videos for urgent topics in kindergarten and childminding
The Corona crisis brings urgent issues in kindergarten and childminding to the forefront. The topics of inequality of opportunity, social exclusion and child protection are once again in the public spotlight, because one thing is clear from the outset: children are among those most affected by the pandemic. The educational professionals are currently facing the challenge of having to deal with a multitude of problems in a professionally sound manner. On "Kitagold", they receive short-term, handy tips on how to cope with everyday pedagogical work in the form of videos and exercise books to deepen their knowledge.
Register and get access to the live-streamed DPT-TV lectures every week. Once registered you can watch all recorded lectures whenever it suits you best.
The registration gives you access to the weekly online DPT-TV from April till November, the recordings and serves as the ticket for our in-situ congress in Hannover, Germany, on October 4th & 5th.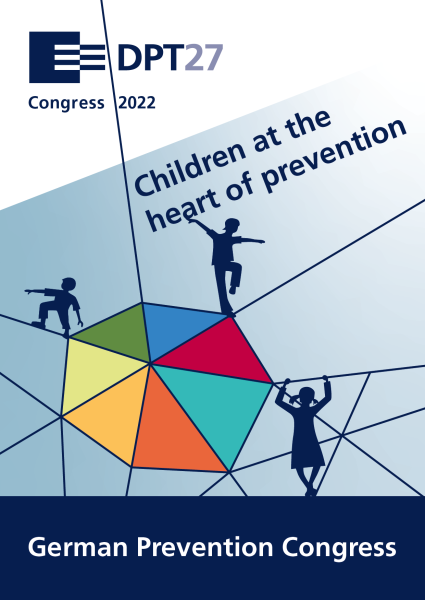 Ein Service des deutschen Präventionstages.
www.praeventionstag.de