21.12.2021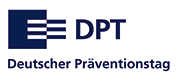 CoronaCrime #84
More news about the topic
The COVID-19 pandemic has taken a terrible toll on lives, illness, and economic devastation and it is having diverse effects on violence and crime. Daily Prevention News publishes weekly a Corona Crime Issue dedicated to collect related news and information.
Indonesian Pro-Islamic State Community's Stances on COVID-19 Vaccination: Security Implications
As of October 2021, Indonesia has administered 150 million COVID-19 vaccine shots as the country attains the fifth-highest number of jabs in a global ranking, after China, India, the U.S., and Brazil. As the government aims to inoculate its 208.3 million population—individuals aged above twelve-years-of-age with no underlying medical conditions—what are the responses of the Islamic State (IS) supporters in Indonesia and how will they affect Indonesia's security landscape? In short, there are conflicting opinions, and this may affect the militants' consolidation efforts and choice of an attack target. Source: European Eye on Radicalisation
Are pandemic gun sales connected to increased violence?
"Time-to-crime" figures published by the ATF show that guns sold in 2020 were more likely to wind up at crime scenes within a year than in any previous period. Source: The Trace
Love in a covid climate: The importance of connectivity and meaningful relationships to mental health
There is a well-established link between positive family and social relationships and good mental health. The pandemic has made visible how important relationships are to all of us and reinforced the value of face-to-face connectivity. Source: Transforming Society
Please find more information and news about the interlinkages between the Coronavirus, Crime and Violence in German published every Tuesday on our German News Service Tägliche Präventions News.
Ein Service des deutschen Präventionstages.
www.praeventionstag.de