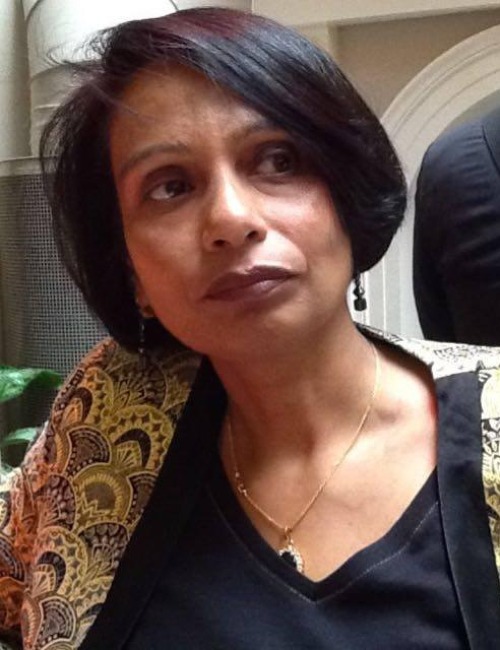 Dr. Minakshi Sinha
Dr. Minakshi Sinha
MHA
Funktion:
TRAINER AND RESEARCHER
Anschrift:
364, LAXMI BAI NAGAR
110023 DELHI
INDIA
Vita:
Dr. MINAKSHI SINHA, Reader (Sociology), LNJN NICFS, Institutional Area, Outer Ring Road, Sector-3, Rohini, Delhi-110085
Having Ph.D. on "Organised Crime and Emerging Challenges to Criminal Justice Functionaries: Measures for Prevention and Control (A Socio-legal Study)" GSIP University Delhi, India, LLM (India), LLM (UK), working at LNJN NICFS (MHA) Government of India, Delhi as a faculty member for more than 21 years. I have been organizing Training courses for the Senior Criminal Justice Functionaries in India ,SAARC nations, teaching M. A. Criminology & M. Sc. Forensic Science students, designing training modules and conducting research. Besides, I have been involved in organizing International Conferences, Workshops. I have also written large number of Articles in various national & international journals. Attended National Conferences & participated in 10th, 11th & 12th ACPF World Conference organised at Macau, Jakarata & Mangolia and 10th Consecutive Criminology Symposium at Stockholm, Sweden. I have been awarded ODASS scholarship from the Queens University of Belfast UK to pursue LLM at the Queen's University of Belfast UK, Fellowship award from the Indian Society of Criminology, India in the year 2007, Professor S.S Shrivastava Award from The Indian Society of Criminology for the year 2014 & Home Minster's Medal for Excellent in Police Training for the year 2016. My area of specialization is Organised Crime, Human Rights in Criminal Justice System, Crime against women, Senior Citizens, Terrorism, Bank Frauds etc.
In der Onlinedokumentation